Two-star chef Arnaud Faye brings the best of good living on the French Riviera to the Christopher St. Barth.
Arnaud Faye's exceptional career is comparable to the image we have of the Rivieria he is so fond of and today the talented chef is using this chic yet laid-back art de vivre to create the new dining concept of the Christopher St Barth, RIVYERA, an invitation to travel in accordance with the sun.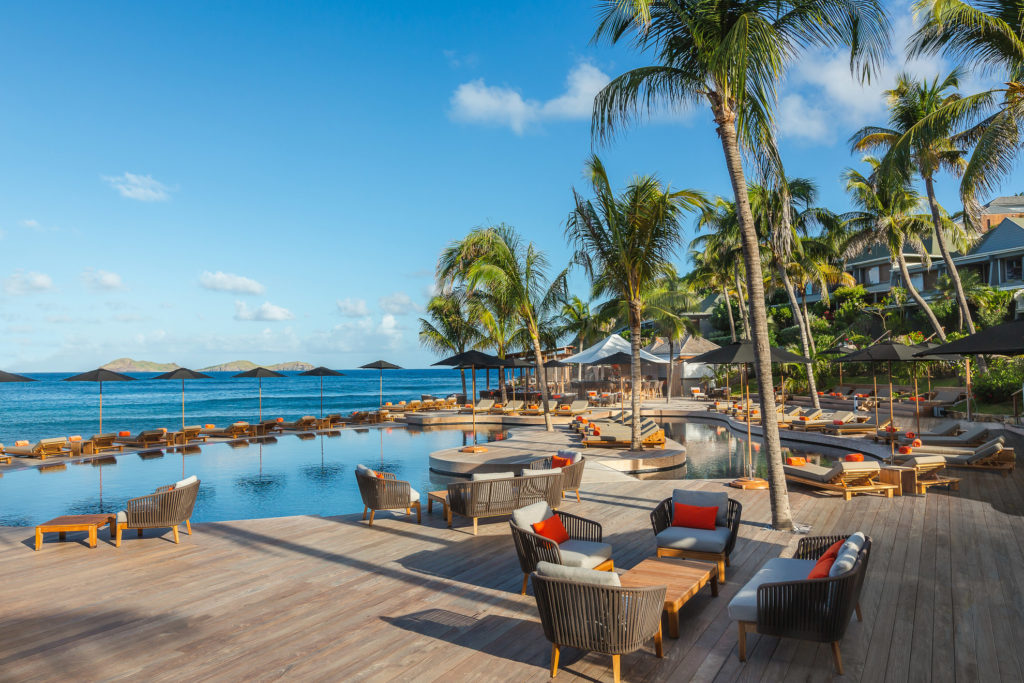 He owes his calling to his grandfather who had a passion for cooking. Arnaud Faye then went on to learn the skills of the trade in some of the most emblematic establishments, from the Ritz to the Mandarin Oriental in Paris, then the Relais & Châteaux La Chèvre d'Or in Èze since 2016 where he went on to receive two Michelin stars and was named Meilleur Ouvrier de France in 2019.
On the menu of the RIVYERA, his strong Mediterranean influence comes in all possible forms accompanied by total authenticity: tomatoes, basilica, olive oil, fish, and of course lobster, the star of the Caribbean. Faithful and locally committed, Arnaud Faye works in close collaboration with St. Barth's best producers and fishermen.
At Christopher St. Barth, the succulent flavours of high-end produce and mouth-watering delicacies are readily available at breakfast time with detox juices, high vitamin smoothies and many other healthy energy-giving delights, for lunch down on the beach with the best of Mediterranean cuisine and in the evening when the choice becomes even more refined with a selection of reworked traditional dishes such as stuffed vegetables, ratatouille or confit vegetables. The dessert menu is a message from the Riviera with for example a Tropézienne-style millefeuille.
Continue your evening with signature cocktails that showcase emblematic ingredients from the Côte d'Azur imagined by Victor Delpierre, who works the flavours and tastes with passion.
An open invitation to laze between two earthly paradises, the French Riviera and St. Barth…
Christopher Hôtel, Villas & Spa • Pointe Milou F-97133 St Barthélemy F.W.I • Tél. +590 (0)590 276 363 • reservations@hotelchristopher.com