Eden Mare: a pontoon to paradise
Imagine a suspended viewpoint with its very own rooftop overlooking the turquoise waters with 360° panoramic views out over the bay of Porto Vecchio. A place where time stands still, far from the hustle and bustle of the town, a deliciously airy haven of peace for times with friends or family.
And it's all down to an Eden Team, the Brotons family who created the exclusive Eden Yacht Club with VIP zone and a mairina to house their latest gem, the exclusive hideaway Eden Mare and pontoon offering a multitude of things to do for a one-of-a-kind experience, with, on the menu, a range of water sports for ideal wind down activities: water skiing, jet skiing, tubing.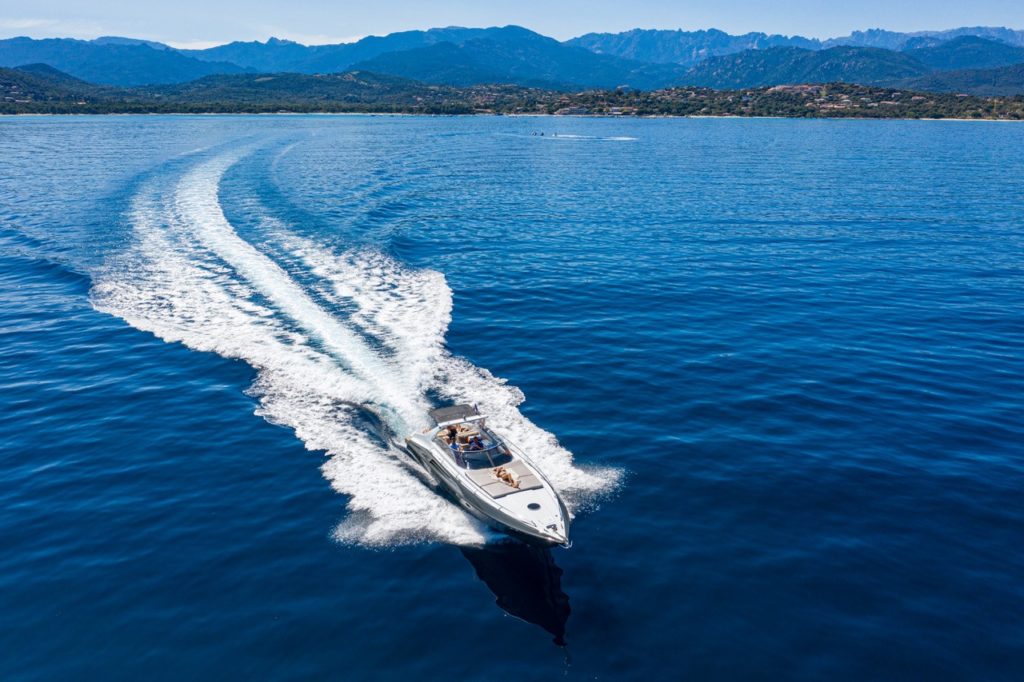 Or why not mise anchor and head off at the helm of a luxury boat to discover some of Corsica's most exceptional sites: the Lavezzi islands, Cavallo, Roccapina, either for a day or for a unique sunset trip.
The team also regularly imagines tailored programs for guests. Eden Mare equally stands for Eden breakfast or drinks at the Eden Bar, relaxing back in a super comfy settee on this floating paradise. For total relaxation and wellness, check out Estalle's Hatha and Vlnyas yoga classes.
You can also book the pontoon for your very own exclusive use and invite up to 60 friends to join you.
Afterall, Eden does mean paradise …
Offshore Marine, Edenmare, avenue Georges Pompidou, 20137 PORTO-VECCHIO
Tel:; (0)6 86 48 19 99 – offshoremarine.fr