Moorea Plage, mythically trendy in St Tropez
Just a stone's throw from Saint-Tropez on the famous Pampelonne beach, sheltered by its grey, white and tur- quoises parasols lies the Moorea private beach.
Moorea represents above all friendship and conviviality. Created back in 1952, the original wood cabin has become a must-go place that attracts an international clientele with families, regular customers, the jet-set and other less
known people. The successive managers who were all close friends have lost nothing of the place's original fun-loving year the customers staff and are made to at the Moorea. Christophe Coutal father a few years establishment with Dolce Vita.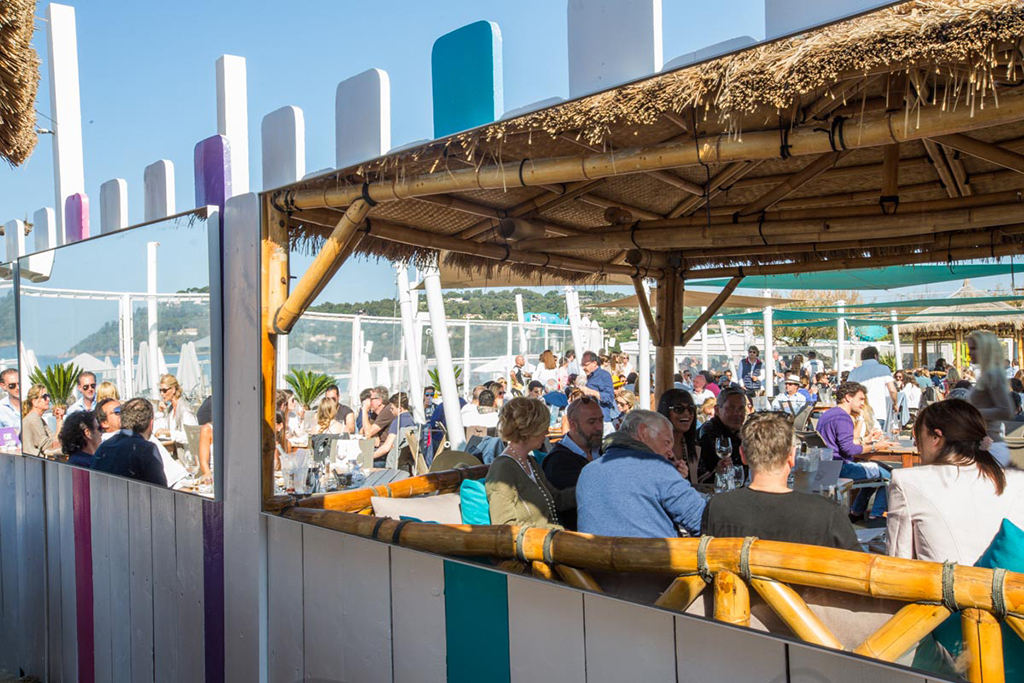 Copyright photos : Moorea Beach
Offer yourself a surreal, timeless experience with friends or family with your feet in the sand and where the laughter blends with the sound of the waves. If you come by the sea, Moorea offers private mooring facilities and shuttle service and if you come by road, there are private parking facilities.
In this idyllic setting, why not sit back and enjoy the beach restaurant with its sun-blessed Mediterranean dishes or a choice of Asian delights. To ensure your experience is like no other, Moorea also has four ready-to-wear boutiques, a hairdresser's, beautician and masseur. The Moorea private beach is an exclusive address for an unforgettable break in a warm and friendly atmosphere.
Moorea Plage
Plage de Pampelonne
83350 Ramatuelle, France
Tél. Plage : +33 (0)4 94 97 06 09
Tél. Restaurant : +33 (0)4 94 97 18 17
www.mooreaplage.fr
The gallery was not found!