How would you describe your 14th album "Adulte jamais"?
My 14th album «Adulte ever» is a continuation of the previous ones, with an evolution that I hope will be noticeable. It addresses themes that are dear to me and that speak to the depths of our society. It also features duets with women to illuminate my lyrics in a more universal way, as well as songs about our emotions and family stories, love and friendship, staying true to the values of my parents and grandparents.
You are one of the French artists who counts the greatest number of musical collaborations. What is it that you like about singing with others?
I absolutely love collaborating with artists from different musical universes, especially women like Catherine Ringer, Véronique Sanson, and Françoise Hardy. Collaborating with women gives meaning to my music and helps to avoid divisions, as they represent the philosophy and light that make the subject universal. For example, when I played the play «Le poisson belge», Géraldine Martineau gave it meaning by making it accessible to everyone.
What song do you dream of interpreting and with whom?
Some songs by Jane Birkin, Léo Ferret, Françoise Hardy, Boris Vian, William Sheller or Barbara are among the top ten … but there is one in particular I dreamed of interpreting "Madame rêve" written by Pierre Grillet for Alain Bashung. I was fortunate to be able to sing it throughout my "La tournée dans la peau" tour! I came across the song in Pierre Grillet's car, before it was released. I thought it was extremely audacious. The melody and atmosphere were the perfect combination. I would love to sing it again!
You've been up on stage for almost 40 years now. What are your thoughts on the relationship you have with your fans?
In life, some things are impossible to explain. And somehow I am not really curious enough to want to understand. The public is transversal, multifaceted, but it does not belong to me, it is not "my" public. I know I am putting my reputation on the line each time and I try to live up to their expectations, because I love them all. It moves me to see people buy tickets months in advance, to see them queue for hours before entering the concert hall. But the public chooses and does what it wants… and I think they've got good taste!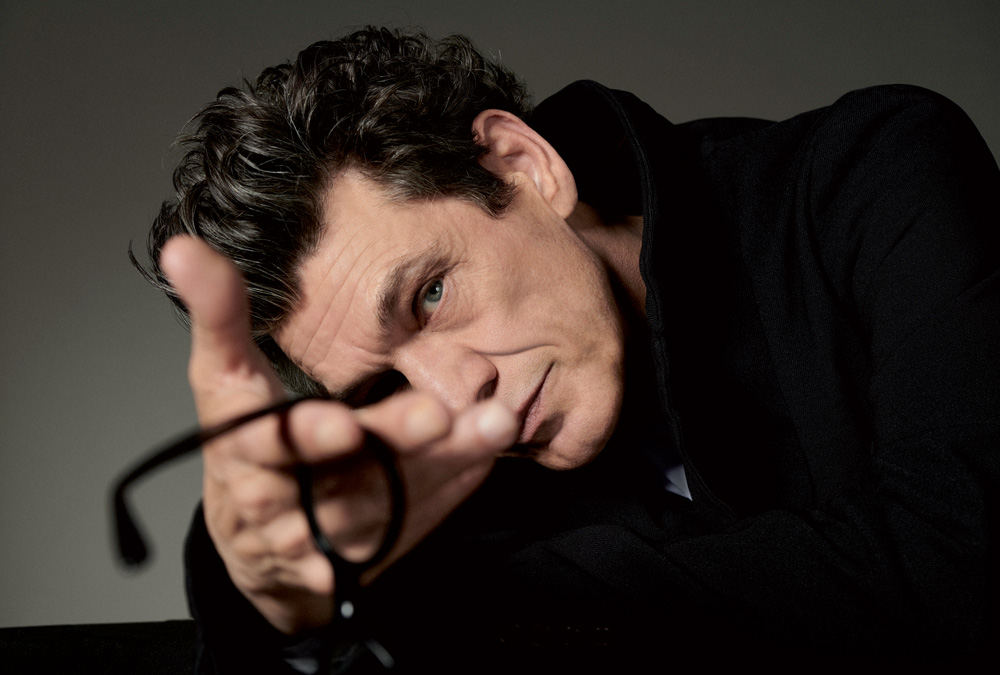 Flashback! "Pour une biguine avec toi… " Who was this song for? (Laughter)
I think it would be right to say my parents educated me quite respectably. My brother draws and had done a picture of Angela Davis that I posted above my bed. My parents' background and the issues of protests and antiracism have always meant something strong to me.
When I was 17 I met a woman Black Panther which makes the question all the more important. I like dealing with what can be extremely delicate issues from a loving angle, notably the issue of racism.
Your summer will be a series of festivals. Have you reserved some time for yourself, a time to relax and where will that be?
I'm not too keen on the holiday ritual. I prefer travel to vacation! To lie on a beach in the sun is not my thing. I enjoy travelling, sometimes to nowhere in particular. I used to do this a lot with my parents and still do with my brother. We go hiking, notably in the Lot department for the trails. I like leaving and not really knowing where I am going … The notion of "leave" is in a way essential and pleases me!
Singer, song writer, actor, producer, writer, coach on "The Voice"… would you be interested in directing a film or writing a scenario?
After writing my book "L'homme qui ment", I did write its scenario. For personal reasons, I suspended the filming but am still in touch with Claire Barré, who co-wrote the scenario with me and who I also worked with on "Les souliers rouges". Yes, I would like to pick up where we left off! And why not do the same for my next book "Quand arrive les chevaux"? The book is devoted to my mother (in a surrealist sort of way), and I
You lent your voice to an animal documentary for France 5. What message were you hoping to send out by doing this?
I'm glad you mentioned that documentary film produced by Jean-Louis Serrano, who is a childhood friend of mine. I've lent my voice to a few films that I really enjoyed. This film is very poetic, and I particularly love the period of the deer's rut. I personally learned a lot from «Sa majesté le cerf». The approach is extraordinary and the ecological reason for the film interested me. I'm constantly learning and I will happily watch it again because it's a magnificent choreography on life and who we are. I also highly recommend another documentary film that I loved called «Seule la terre est éternelle» by François Busnel. It's a real gem !
You have said: "Ignorance enables you to learn something new each day" – What have you learned about yourself recently?
I'm not ignorant, let's not exaggerate (laughs), but I do acknowledge that there are things I don't know. It always surprises me when people, especially on television, are so certain they are right about something. Personally, I'm all about uncertainty and finding collective agreement to arrive at a solution. I'm interested in medicine, literature, art, law, nature, and I'm always learning from professionals in those fields. Starting from a place of ignorance and discovering new things through contact with others and their knowledge is what interests me. Building is more interesting to me than denouncing.
We saw the first episodes of "I3P" on French television TF1. Is there a follow-up planned?
It was a wonderful adventure … the text, the director and team of actors (including Barbara Schulz who I send my best to). It's hard to talk about this project because I don't really understand how it was defended by the channel. When you don't like something, you shouldn't do it. It's a pity to give so much of oneself (and I'm talking about the whole team) for a project that is not supported as it should be. I doubt very much there will be a follow up…
What are your projects for the future?
I'm writing a lot of songs, drawing, taking photos … The main project I have is to continue…I'm preparing a new book of photographs, drawings and collages. I would like to collaborate on Fabrice Aboulker's instrumental album. At the moment we are writing a new musical together and I would also like to go back to the theatre soon.
What would you like to wish readers of LiFE magazine?
To be, if possible, happy! It's not easy these days, but it is possible. Life is wonderful. I wish them everything they could wish for. Success in their projects and happiness with their family!