Dolce Fregate Provence: A heaven of peace and sea view
Amidst the vines and olive trees, looking out over the sea, the Dolce Fregate, ideally located between Marseille and Bandol, is a true haven of peace and calm for the whole family offering something of everything for everyone to enjoy.
A luxurious 4* hotel tailored for you and your family
The luxurious 4* Dolce Fregate offers outstanding peace and a change of scenery with 163 bright and spacious guest rooms with views out over the sea. An exclusively Provencal setting overlooking the Mediterranean with indoor and outdoor pools, spa bath, sauna, hammam, fitness zone; everything has been specifically designed to create a relaxing getaway. For families, the hotel provides various activities for children in the Kid's Club: cooking workshops, golf for beginners, artistic and creative activities, swimming lessons …
 Guests of all ages can enjoy their stay to the full in this unspoiled natural Provencal environment.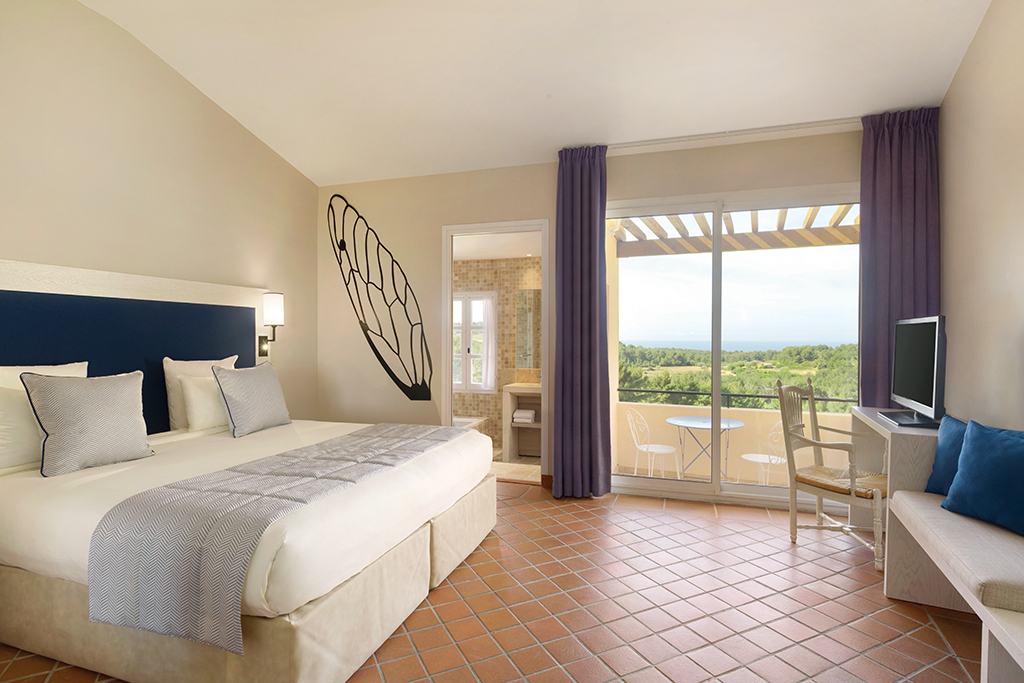 Copyright photos : Dolce Fregate Provence / Camille Moirenc
In line with nature
For the past two years the Dolce Fregate also proposes to guests the opportunity to learn all about bees and their honey-making process with a number of hives discretely located on the 60-hectare site. The region as a whole is bursting with things to do and places to explore with its Provencal street markets, music festivals, the creeks in and around Cassis, superb views of the Mediterranean from the Route des Crêtes and numerous typical Provencal villages (Castellet, Cadière ….).
Mouthwatering delights and relaxing times
Guests can end their day with a delicious made-to-measure cocktail on the terrace area before prolonging the experience with a choice of refined sea- sonal dishes and local cuisine prepared by chef Guillaume Maurice in one of the hotel's two restaurants. The chef places his focus on regional produce and collaborates directly with the local farmers support group AMAP.
Golfing to Par
The Dolce Fregate is known throughout Europe for its golfing activities: a 50-places driving range, 2 putting greens, 50 golf carts, 2 courses … all to the sound of the cicadas and the added bonus of the sea. Acknowledged by experts, the site also offers a course for beginners and those looking to improve their game. Today the Dolce Fregate Golf Academy proposes an unparalleled Golf-Health experience following the latest neuroscience research programs. Besides the creativity, professionalism and cheerfulness of the team, its success lies in the use of the personalized movement MRP golfing method that combines theory and practice to help players achieve their full potential by encouraging them to play according to their own instinct.
The Dolce Fregate, the natural environment, the cicadas and the Mediterranean combine to make your stay a truly unforgettable experience.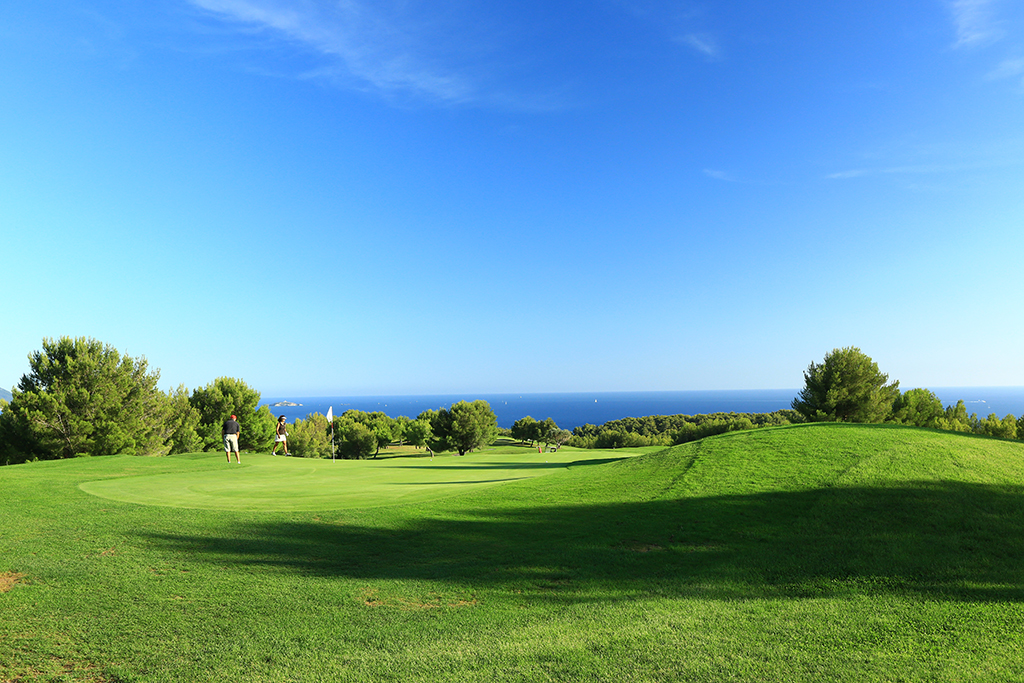 DOLCE FREGATE PROVENCE
Lieu-dit Frégate, Route de Bandol
83270 Saint-Cyr-sur-Mer, FRANCE
+33 (0)4 94 29 39 39
www.dolcefregate.fr
The gallery was not found!