La Brigantine in Croix Valmer, with its restaurant, bar and private beach, is a member of the Alp'Azur Hotels Group and welcomes guests to a world of exclusive warmth and authenticity coupled with superb views out over the sea.
The establishment has a large terrace area and private sandy beach offering 180° panoramic views of Gigaro Bay where the protected natural surroundings blend harmoniously with the picture-postcard rocky creeks.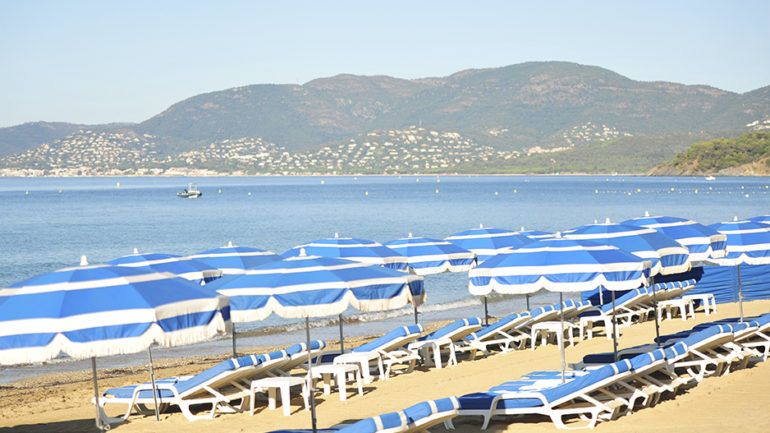 Crédit photos : La brigantine
Just a few steps from two charming 3-star hotels, Le moulin de Paillas and the Hôtel Gigaro, the private beach opens as the sun rises for guests to enjoy a full buffet breakfast out on the terrace.
Set in the heart of the natural protected site of Cap Lardier to the south of Saint-Tropez, the restaurant delights its clients at midday and in the evenings with its choice of Mediterranean-splashed dishes. Our chef, Philippe Selles, who officiates at the Hôtel des Ducs de Savoie in Courchevel in the winter, enjoys letting himself be inspired by Provencal traditions to complete his flavoursome creations. The choice of quality, super-fresh local seafood is bound to inspire guests too!
The establishment also proposes a wide selection of drinks and spirits at the bar to be enjoyed down on the water's edge or on one of the numerous sunbeds.
The attentive and friendly staff are on hand to ensure you have the comfort and peace you are looking for and to make your stay simply unforgettable.
The restaurant also has its own private parking facilities.
La Brigantine is without a doubt a must-go address in the region.
La Brigantina
Plage de Gigaro
83420 la Croix Valmer
Tél. Plage : +33 (0)4 94 79 67 16
http://www.lesmoulinsdepaillas.com/restaurant-la-croix-valmer
The gallery was not found!