Intimu is an invitation to cross the continent. The promise of a sensory journey where you set off to discover the flavors and benefits of authentic and wild Corsica.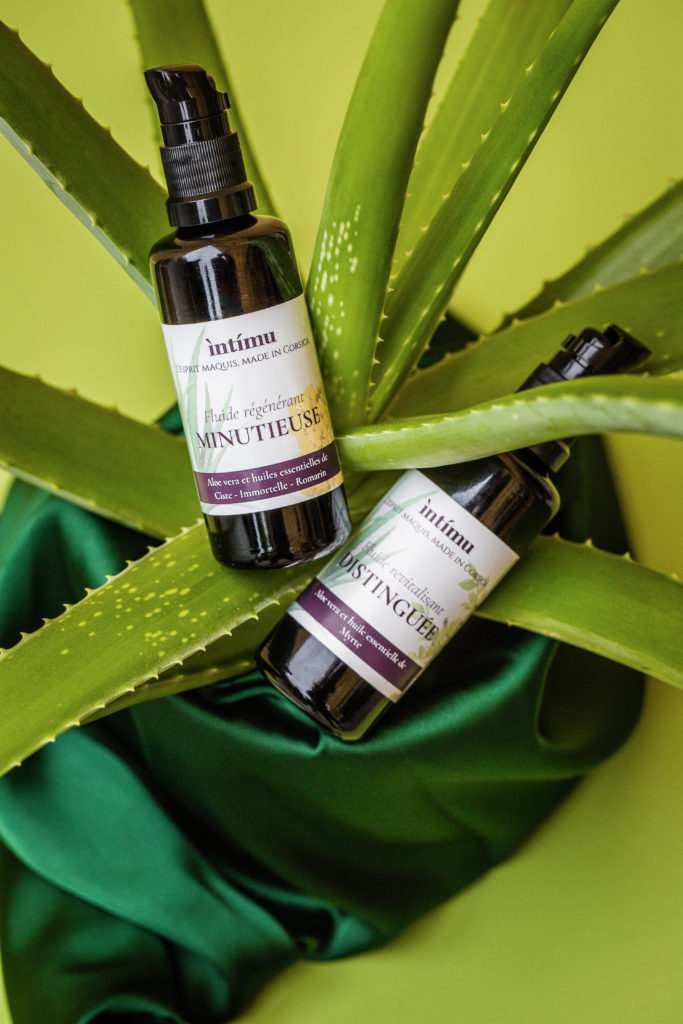 Intimu means "deep nature" in Corsica. First, that constituting the very essence of plants. Then, the one that is in each of us, our deep nature. And finally, the one that characterizes the sincere commitment of Hélène and Laurent Filippi, a couple in life and united in this adventure since 2015.
Direction the Island of Beauty, above Erbalunga in Cap Corse.
The nobility of their organic essential oils, the delicacy of the textures and the effectiveness of their 100% natural compositions are the ultimate luxury for your skin.
Reveal your natural beauty with tailor-made skincare routines, harmonize your body and mind, tone your figure with beneficial body care rituals.
Personalized advice and their collection of organic treatments labeled Slow-cosmétique are available on intimu.fr