Get away from it all at the luxurious Cala di Greco, tucked away in the Corsican maquis overlooking the famous town of Bonifacio where the typically Mediterranean fragrances are freed by the breath-taking and unspoilt surroundings.
The Cala di Greco Hôtel proposes a winning combination of comfort, luxury and discretion with over three hectares of gardens, two heated infinity pools, one with a counter current unit the other opening out onto the sea for enhanced serenity, while breakfast becomes a memorable experience as the sun rises above the big blue sea.
The names of the elegant and refined Deluxe, Prestige and Signature suites are of ancient Greek inspiration and all offer enhanced privacy and well-being with their private pools.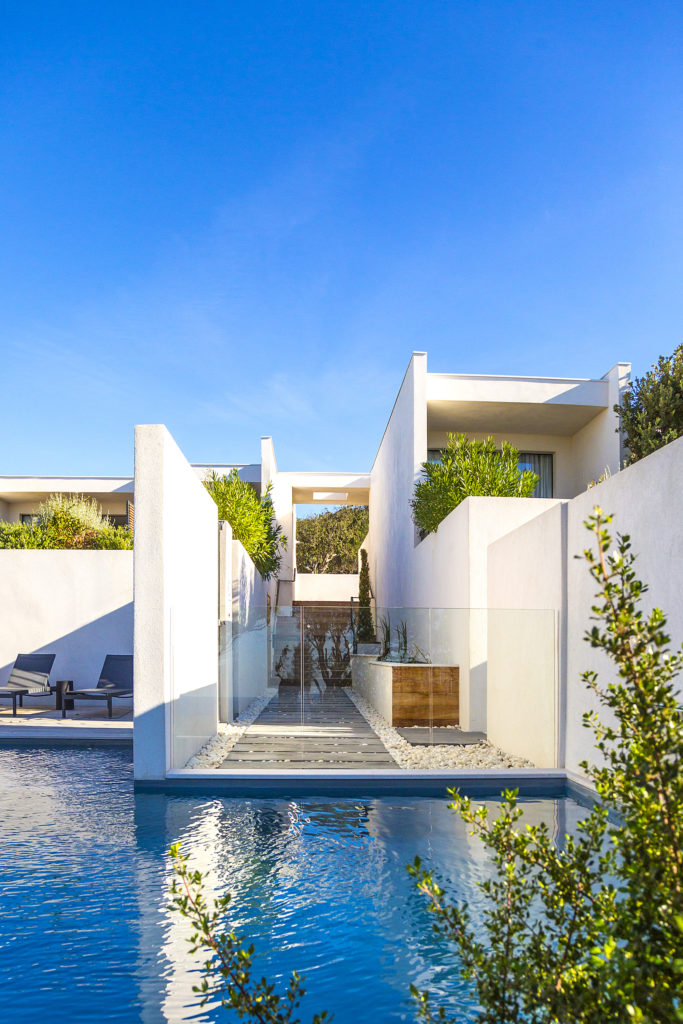 The rooms are all so special while the Signature suites, with their private heated pool, offer 60 m² of luxury for a very special experience looking out onto the maquis and sea.
Let yourself be tempted by our jacuzzi area with a picture-postcard view of the bay of La Catena and the upper town of Bonifacio.
In such a sumptuous setting, the Bonifacio citadel rises before your very eyes amid a myriad of colors: the clear blue sea, white cliffs and surrounding greenery of the maquis.
In the heart of an ancient unspoiled setting, step into a world of natural beauty and true understated luxury where earth, stone and wood have pride of place and guests are invited to relax in a breathtakingly natural setting.
Hôtel 4* Bancarello 20169, Bonifacio
Tél. : +33 (0)4 95 73 70 74 –  info@caladigreco.com