Bâoli, une référence
It's along the famous Boulevard de la Croisette that you have the Palais des Festivals and also at n°50 the Bâoli and Baôli Beach that has becomes Cannes' number one festive beach zone, a trendy address for a great time with tailored cuisine, an exclusive vegan menu, not forgetting the fresh fruit cocktails.
1000 square metres just for you. The Bâoli also has the largest pontoon of all the beaches along the celebrated Boulevard and organises simply amazing firework displays in the evenings. The Bâoli Beach centre proposes a change from the omnipresent farniete and guarantees a fun-loving and lively experience.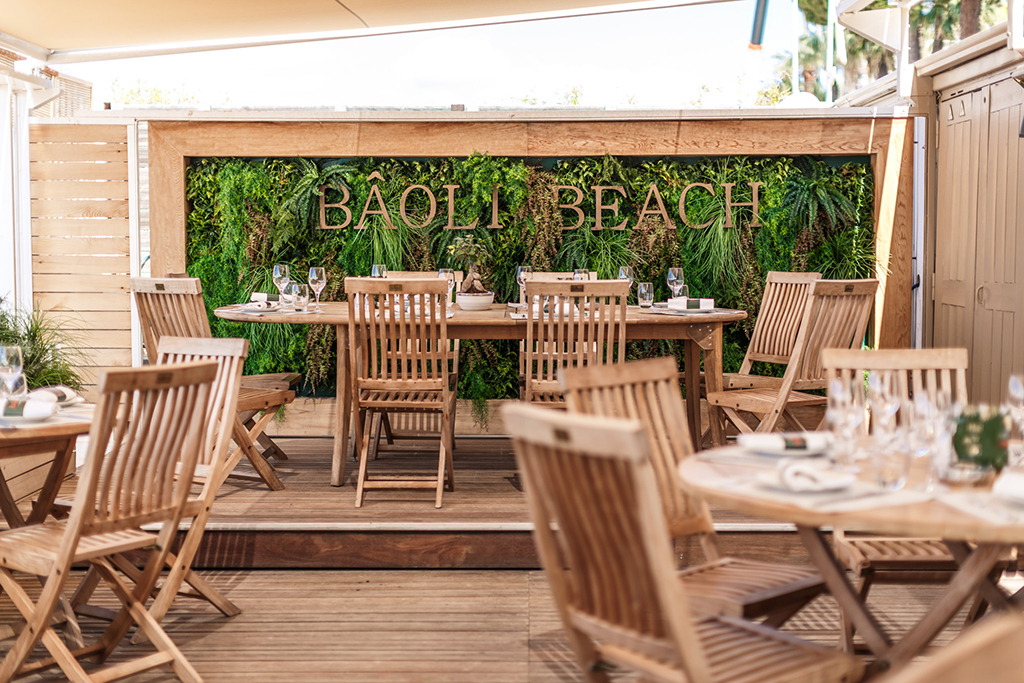 Copyright photos : Bâoli Cannes
Right at the other end of the red carpet, nestling in the Pierre Canto harbour lies another entity of the Bâoli that has been totally refurbished by Rudy Ricciotti & Samy Chams.
The open air restaurant and luxurious gardens transport guests elsewhere. The illuminations sweep over the refined dishes before lea- ding you into the adjoining club where the best DJs animate the evenings throughout the summer.
This year the Bâoli has something new to it, a superb roof-top offering breath-taking views of the Croisette and the Bay of Cannes for that rare opportunity to enjoy a drink with friends in an open air paradise. The beach, restaurant and club make Baôli the place to be, even more so during the international film festival.
Bâoli Beach Restaurant
Port Pierre Canto
Boulevard de la Croisette
06400 Cannes
Tél. : +33 (0)4 93 43 03 43
www.baolicannes.com
www.baolibeachcannes.com
The gallery was not found!