Alexandre Mazzia cooks with passion, refinement and a precision whose roots can be traced back to his childhood. To discover his cooking is to follow his thoughts and also his emotions… Interview.
Can you talk to us about the very source of your cooking and your inspiration?
I was born in Congo and lived for 15 years in Pointe-Noire, one of Africa's oldest fishing ports. I grew up among rays, clams, eels and ate papayas and mangos for breakfast. The ideal childhood! My grandparents lived on the Île de Ré and I frequently went fishing with my grandfather at six in the morning. The sea has always been part of my life … Then, when I was 15 I moved to Paris which was quite a difficult change to adapt to.
When did you realize you wanted to be a cook?
My grandmother knew it before I did. I was fascinated by the products. Also, I felt comfortable among the kitchen staff that is like a small community. The teams have a shared passion, we each have our story to tell. After catering school I was fortunate enough to encounter a number of reputed chefs who helped me understand my true calling. I travelled the world working in retirement homes, residences, canteens … What I appreciated most was to be able to innovate and develop things in places where cooking is traditionally everything but top quality. I was an idealist at the time. Later, I worked in Spain in the research laboratory of a three-star restaurant where I could test my creativity. I loved this. I was also a private chef and I organized my employer's formal meals all around the world. We would arrive at New-York in a private jet and I would have to prepare meals for him and his guests. I had access to often rare and exceptional products. This was a fantastic experience, almost surreal! Then, I felt I needed to settle down somewhere. After working for a few years as Chef in Marseille at the Corbusier, I again felt the need to rediscover my freedom and opened my own restaurant. I wanted a sort of neighborhood establishment, something simple where people come to enjoy a good meal. So I opened AM with my loyal team and went for an open kitchen style because cooking is all about sharing. The décor is both simple and natural with superb natural materials. The oak is over 200 years old. The chairs were designed by Jérôme Dumetz and are made from boat ropes, the furniture was crafted by cabinet-maker Sebastien Mazonni while the walls are hand cast concrete. I wanted to focus on the essentials, just like with my cooking. There isn't a safety net when I work and I give everything I have. Each morning, I cook what I have, according to what nature provides. If a client is a vegan or vegetarian, has a gluten or fiber-free diet … I adapt. This means I accept challenges and can experiment and innovate.
My greatest source of satisfaction is to see the smiles on my clients' faces.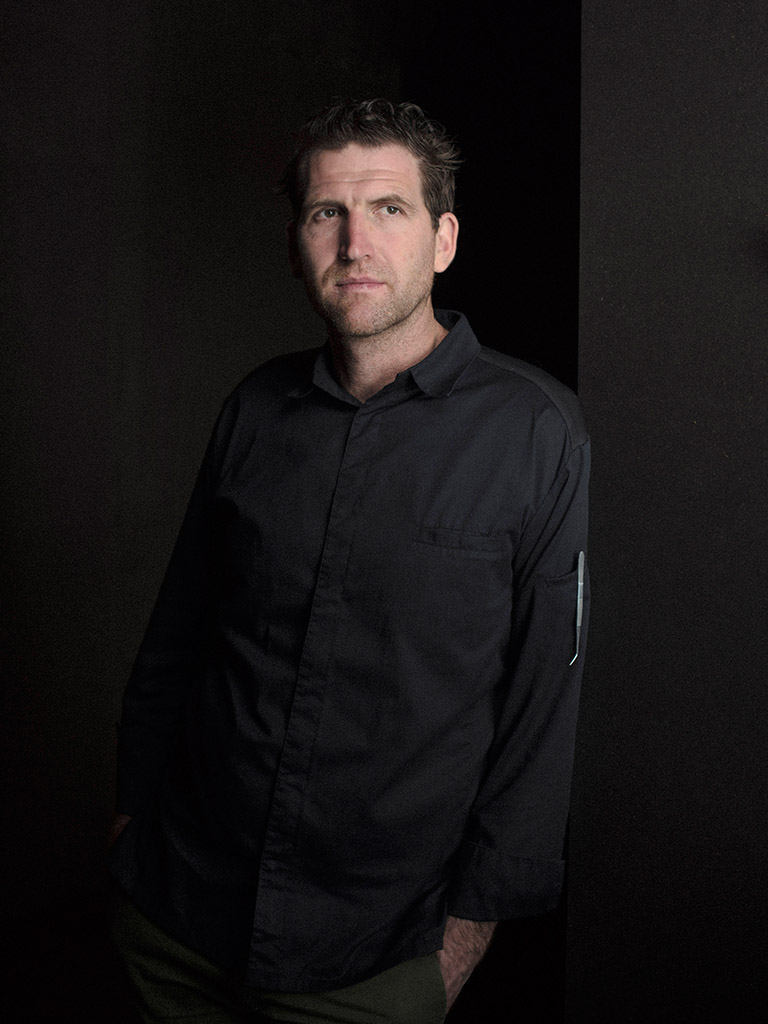 Copyright photos : Alexandre Mazzia
You were awarded your first star last year, is this your greatest achievement?
I really wasn't expecting it. We opened just five months before and it was a complete surprise. Above all, I am pleased for Marseille and happy for my collaborators. We don't do just pizzas here. We know how to create and the word is beginning to get out.
It is obviously rewarding but there is no point in getting over-excited. A ranking is never an ultimate aim as everyone knows.
Any projects in the pipeline?
I have been organizing innovative gourmet get-togethers these past few months with a focus on art and creation. I welcome chefs who come to explore Marseille and its surroundings for 72 hours. They come for inspiration, choose a color or texture or material .. then imagine three creations that don't usually appear on their menus. I also prepare three dishes according to their theme. Our teams exchange and share ideas, the clients can get to meet chefs they would normally never meet… it's a really enriching experience!
I wanted a sort of neighborhood establishment, something simple where people come to enjoy a good meal […] My greatest source of satisfaction is to see the smiles on my clients' faces.
Next September with my brother we are going to open a food bar in Aix-en-Provence. I help mainly with the concept; my brother will be the real manager of the place. We have brought together a grill room, bar and tapas bar all accompanied by a selection of drinks including wine, saké … for example you can order fried foie gras in roasted grain with sauce. It has a lively contemporary style to it.
Salt or Sugar?
More sugar. I started out baking for Fauchon and I have never forgotten the small of fresh croissants and pains au chocolat at 4 in the morning.
What is your favorite dish?
My wife's quinoa lamb and the pancakes I make with my son on Sunday morning. There is flour everywhere, squashed strawberries, egg shell … simply heaven!
Do you do the cooking at home?
I never cook. My wife does it. I really need to hang up my apron and relax when I get home.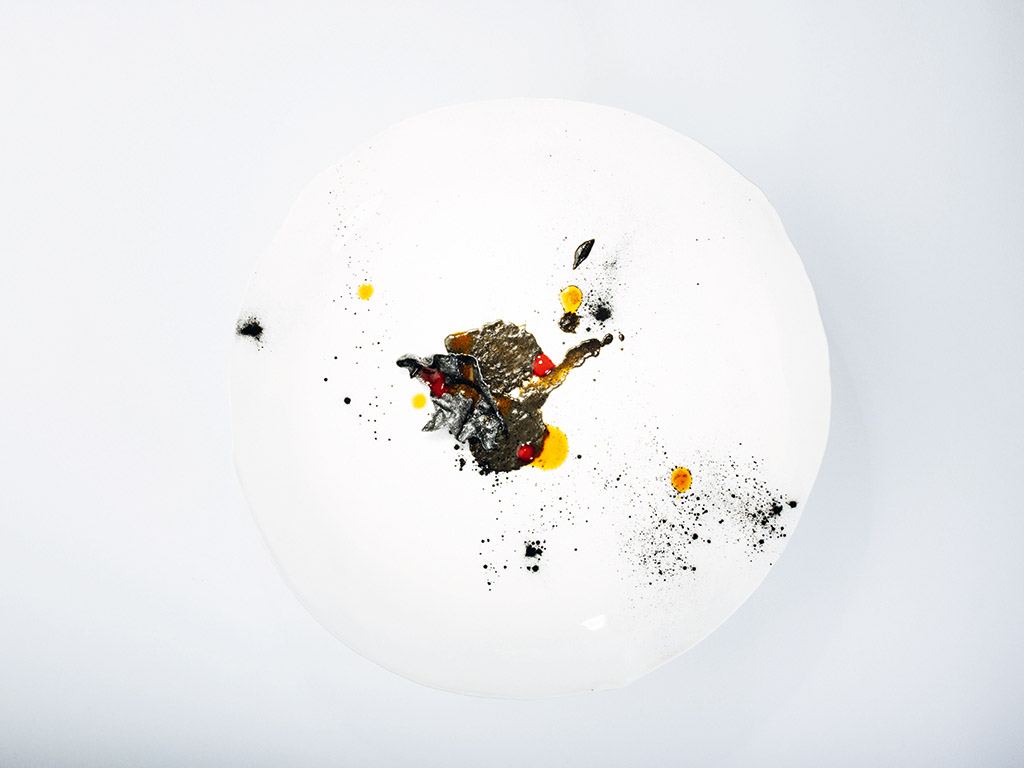 What would you prepare if you had to seduce your wife?
Moussaka.
For a meal with friends?
Something simple. I love barbecues. Good meat and good cheese is perfect!
What recipe are you the post proud of?
We are working a lot on roasting techniques right now, smoked, burned, so it would be a smokey-burny recipe. We mix in iced pimento to develop the intensity with the roasted element and come up with some surprisingly interesting combinations.
This doesn't mean we alter the original identity of the product, we simply add a new feature to it. The idea is to add structure to what we have and to do this I do a lot of research, tests…. I am lucky to have tried, tested and stored a great number of tastes that I can develop and work on!
Alexandre Mazzia
Restaurant AM par Alexandre Mazzia
9 Rue François Rocca
13008 Marseille, France
+ 33 (0)4 91 24 83 63
www.alexandremazzia.com
The gallery was not found!