Tucked discretely among the lush vegetation, the Christopher villas are like private islands embracing the ocean.
The crystal clear blue waters of the ocean await out front where all borders have been removed to let nature and the elements in. The architecture is modern to accompany a contemporary lifestyle with pure elegant lines and spacious and gracious harmonies.
Everywhere can be found references to nature with materials such as wood and bamboo and also lava stone furniture with discreet splashes of orange to enhance the décor.
When guests arrive, time comes to a standstill and souvenirs abound : birdsong, palm trees in the wind, sea salt and sea breezes… A time to feel free, relaxed and away from it all.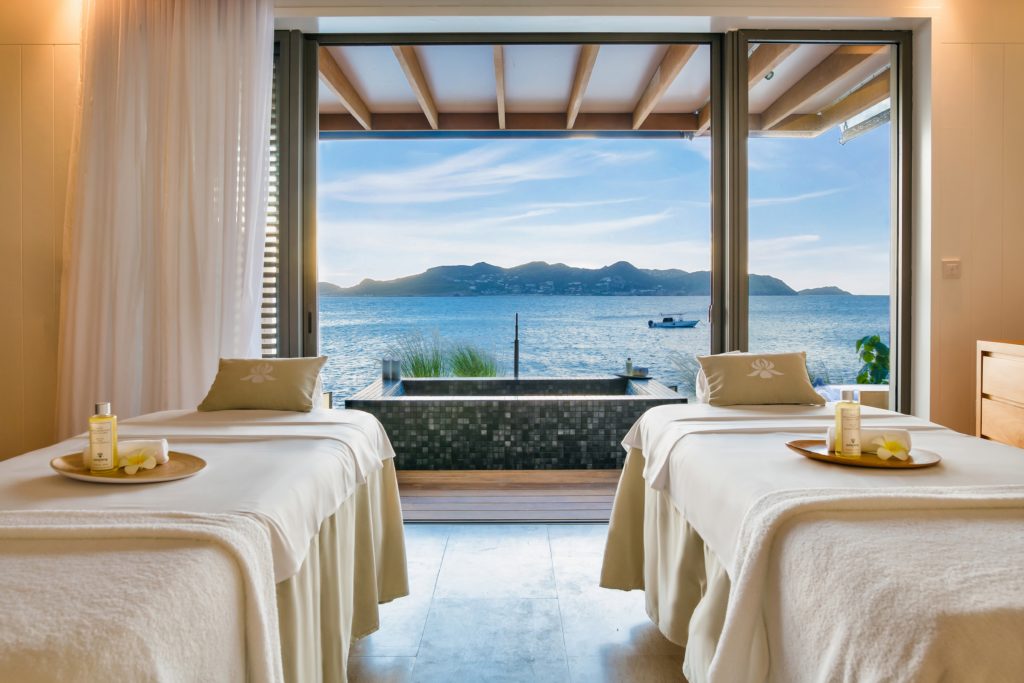 Designed by Olivia Putman, each villa has 4 guest rooms and private pool. They have been imagined as modern and relaxing places to live in, all open to the sea and surrounded by the lush vegetation.
Not far away is the hotel with its high-end amenities and services: an ocean-front infinity pool and a Spa Sisley offering a range of beauty treatments and massages accompanied by panoramic view of the surrounding ocean.
In the Christo Lounge Restaurant, Chef Nicolas Tissier proposes a fine-dining experience in refined surroundings using carefully selected products for quality cuisine and unmatched flavours…
Luxury, peacefulness and discretion: the intimacy and privacy of the Christopher experience is here for the taking.