In the heart of an exceptional setting can be found the luxurîous 4-star U Capu Biancu … On the Southern most tip of Corsica overlooking the bay of Santa Manza, the establishment stands proud in  its beautiful colour-splashed surroundings : the clear blue Medirerranean and the whiteness of the sandstone cliffs that rise up out of the natural greenery. 
The 22 guest rooms, 18 suites and et 5 villas are all different and are sure to take you to far off places. The waters of the heated infinity pool blend with the waters of the bay of Santa-Manza and the two private beaches, offering a calming and peaceful experience. 
The intimate 100% nature Spa zone is designed for total relaxation. The massages and wellness treatments designed by Crena Crue Cosmetics offer harmony and well-being as does the ass milk bath that follows. Hazy days and total relaxation for a perfect getaway stay.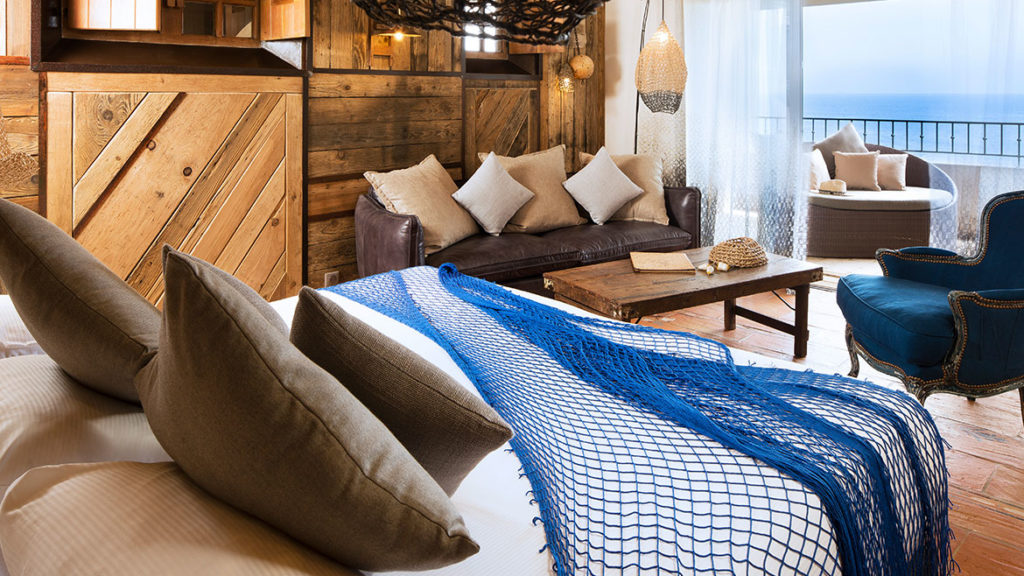 Crédit photos : U capu Biancu
Local produce and healthy eating are the watchwords here. The restaurant, run by Senegalese chef Gadjo El Hadji is popular for its refined and colourful Corsican cuisine with an added touch of spices and flavours from further afield. The hotel's brasero evenings are something in their own rigth relaxingly flavoured, aromatically calming, peppery and friendly. An opportunity to taste fine, fresh, tasty food carefully prepared by the chef Vanessa, the hotel's wine expert, selects the best of the local wines and some of the island's finest cheeses. 
Open to art is also a priority here. Each year the U Capu Biancu opens its doors to talented and innovative local artists who help promote the island. 
U Capu Biancu is the offer of a memorable stay in breath­taking surroundings where time seems to stand still and nature is left to makes its natural mark.
Hôtel 4* & Restaurant U CAPU BIANCU
Route Canetto, 20169 Bonifacio
Tél. : + 33( 0)4 95 73 05 58, www.ucapubiancu.com