Open for more than a year, the Mariana – Prince Rainier III Archaeological Museum of Monaco located in Lucciana was inaugurated on September 6 in the presence of H.S.H. Albert II of Monaco, were also invited for this official ceremony by Mayor Joseph Galletti, the Prefect of Corsica, Amaury de Saint-Quentin, parliamentarians, the President of the Executive Council of Corsica, Gilles Simeoni, the Bishop of Corsica, Monsignor Bustillo and the city councilors of the main municipalities to discover the building bearing the name of the late Prince Rainier III, a great archeology enthusiast and friend of Ile-de-Beauté.
This project had already been imagined 23 years ago and its first stone laid in 2014 in the presence of the Prince, renews the historical links between Lucciana and Monaco, 2 twin cities which share the same patron saint, Sainte-Dévote.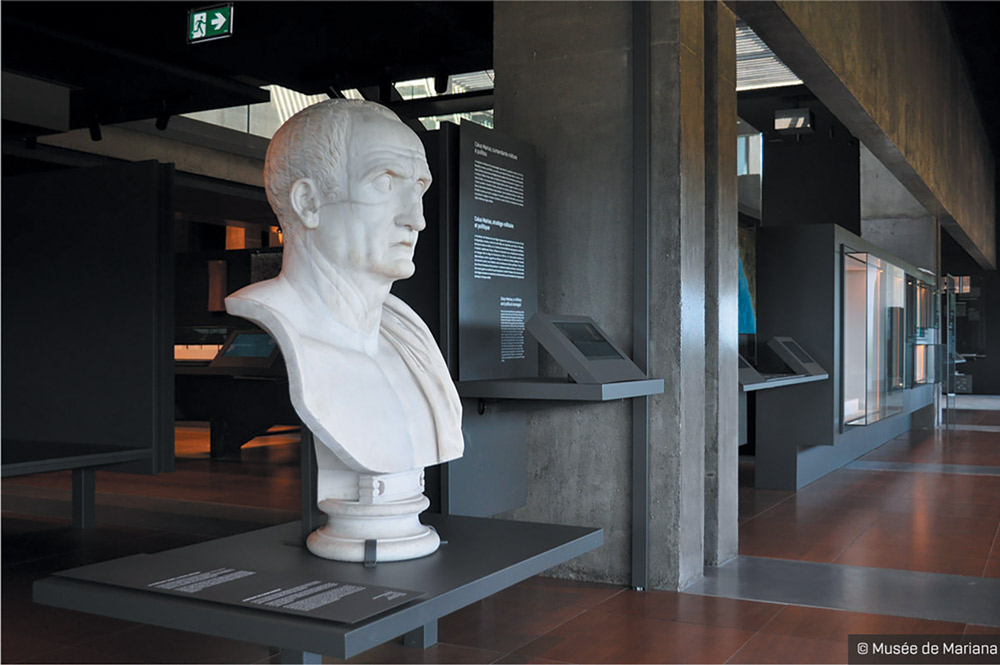 An enhancement of the Mediterranean heritage!
After unveiling the plaque that stands at the entrance to the museum, witnessing the blessing of the Bishop of Corsica and cutting the ribbon, Prince Albert II of Monaco was able to visit the collection, «I saw the evolution of site, but to see the result is a very moving moment. There is a fine collection and there are still excavation projects to be carried out. I think it will be an extremely important place not only for archaeology, but also for the history of Corsica and the enhancement of Mediterranean heritage," said the delighted Prince.
In the building designed to take into account future ecological hazards, the fruits of the excavations from Mariana, located a few hundred meters from the new geometrically shaped building, are exhibited.
The collection currently has more than 8,000 inventoried entities, divided into two categories: museum objects and study objects. But the number of objects listed is intended to evolve according to the discoveries to come on the territory of Mariana.
This new museum sounds like a consecration for the mayor of Lucciana, Joseph Galletti, who has been patiently waiting for it for nearly 40 years.
Indeed, although the idea germinated from the first excavations in 1951 in Mariana, it was not until 2012 that the project was labeled «Musée de France» by the Ministry of Culture, thus joining the 8 others on the island.