A stay at the Villa means a stay in the heart of the Balagne, one of Corsica's most outstanding regions, a place seemingly imagined and designed for guests at La Villa to relax and unwind in while embarking upon a sensorial voyage.
Above all else, La Villa is an address with a clear focus on well-being and the sharing of a passion with mtistic creations, musicians, decorators, chefs, preferred composers all invited to express their talents to the full to make your stay as emotional and unfotgettable as possible.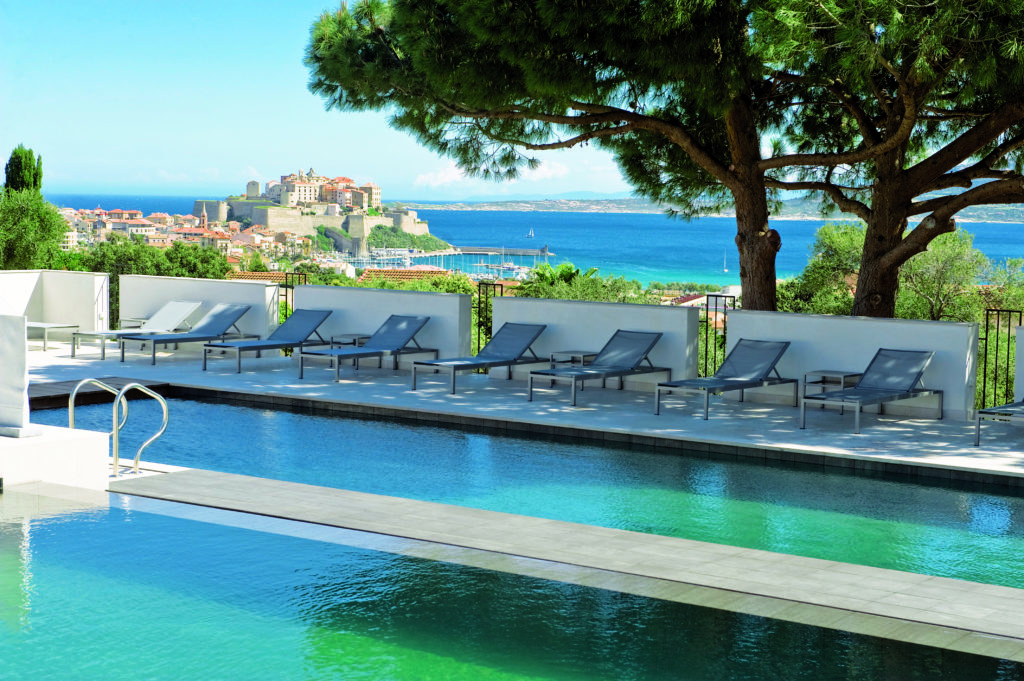 Have breakfast in front of Julien Marinetti's "Mare aux Canards", place's emblematic contemporary art work. The Pool Bar: friendly place which offers a fine cuisine with Mediterranean flavors … An invitation to relax at the edge of the swimming pool to enjoy a cocktail under the shade of pine trees.
Its restaurant "La Table by La Villa" will make you live taste experiences where simplicity and sincerity me in the spotlight with Mediterranean flavors. A cuisine in hannony with the place.
Both cultural and tasty, the visit to the Jo's Bar, which is open to "artists at heart" has a few surprises in store for you ..
HÔTEL 5* & SPA • Chemin Notre Dame de la Serra • 20260 Calvi
Tél. : +33 (0)4 95 65 10 10 • www.hotel-lavilla.com