A stay at the Fairmont in Monaco is the ideal way to soak up everythlng the Principality stands for.
The hotel has a superb rooftop terrace with its heated pool offering a breath-taking view of the bay and the Mediterranean.
However, to live up to the prestige of Monte-Carlo, the cuisine has to be on a par with the hotel's four stars, and this is where the Fairmont's Executive Chef Didier Aniès and his staff come into play offering four
distinct culinary experiences in four different ambiances.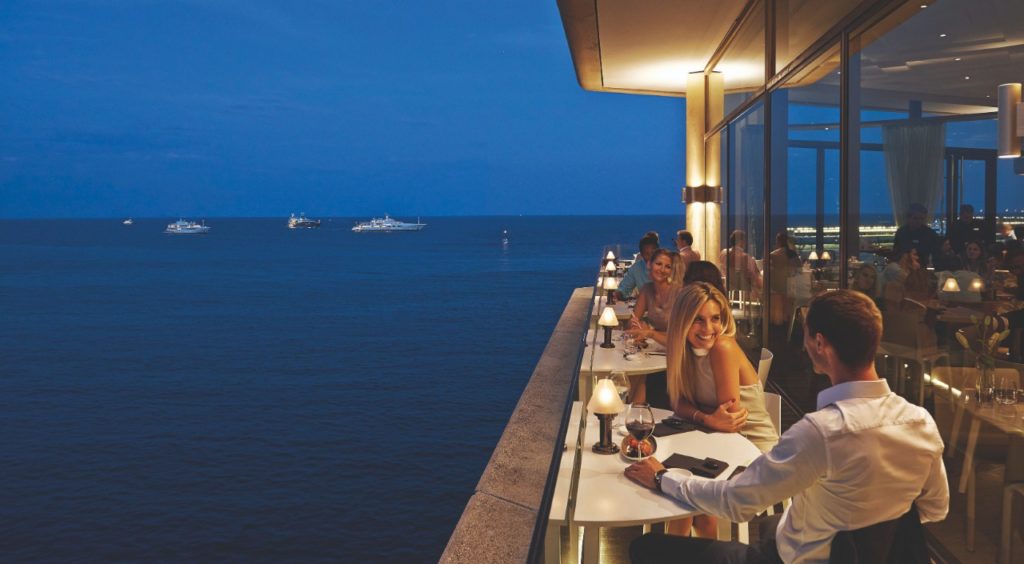 With its breath-taking view of the sea the Saphir24, bistro lounge & bar proposes the very best of traditional French cuisine 24/7 in a peacefully relaxing environment. The Nobu, named after its famous chef offers a chic and refined setting where Japanese culture and cuisine blend with
the scents and spices of South America.
The Hotizon-Deck, Restaurant & Champagne Bar is in a welllit area up on the 7th floor with an exceptional terrace offering a 360″ panoramic view
of the Principality : the port, the palace, the sea, casino .
Because Monaco is also synonymous with Partying, the famous Nikki Beach has just what you need and is back again in 2019 on the 7th floor from breakfast through to the early hours with music performed live by some of the world's greatest DJs.
Having carefully combined the very best of Monaco, the Fairmont is the ideal establishment for your Monegasque summer break.
lt's all happening at the Fairmont, everythlng of the best!
12 Avenue des Spélugues, 98000 MONTE CARLO MONACO
Tél.: (+377)93 506500 • www.fairmont.com/montecarlo