The perfect symbol of a healthy and active woman, Estelle Lefébure reveals her health and well-being secrets in Mindful Beauty.
Following on from the publication of Orahe with her an- ti-aging health tips, Estelle crossed the Atlantic to publish Mindful Beauty, How to look and feel great in every season. The book is brimming with positive waves and is divided into five sections for the five seasons that are used in Chinese medicine: Spring, Summer, Indian Summer, Autumn and Winter, with each season focusing on a specific organ to help you learn more about your body and to recognise the signals it sends out.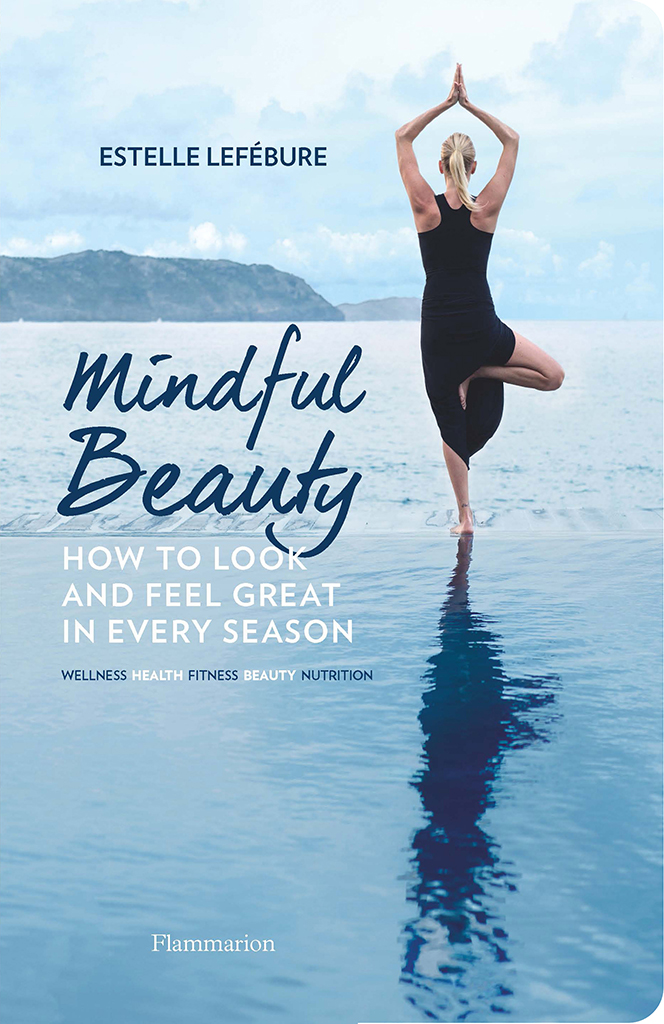 Copyright photos : Mindful Beauty
How to Look and Feel Great in Every Season
Estelle Lefébure
Flammarion 2017
Full of recipes, beauty tips and physical exercises, the book is a year round guide to taking care of your body, enjoying life and also living longer and staying healthy. The guide takes you through the seasons to help you adapt to the changing conditions. Estelle Lefébure tells readers how to remain positive, lays out the path to well-being and simplicity. The philosophy covers, step by step, your health, wellness, nutrition and also beauty tips for each season. In spring, work on your skin with a home-made facial scrub. Once a week have a day's detox to boost your energy. When summer comes, protect your skin and hair using the home-made masks she gives readers the recipe to. Estelle also describes her massages to put time on hold during the Indian summer and before Autumn comes.
Estelle will be releasing a third opus this autumn published by Flammarion in which she reveals her well-being secrets for children and adolescents, something this mum of three knows quite a bit about!
The gallery was not found!