DIVE INTO THE HEART OF AN EXTRAORDINAROY WORLD
Inaugurated in 2008, Atlantis The Palm is a hotel complex like no other. Atoll meets megalopolis in the heart of The Palm in Dubai, where the Atlantis resort spreads over 46 hectares for guests to experience an astonishing world where imagination, pleasure and luxury have no limits. Between illusion and reality, the resort is a luxurious beachside hotel resort. The incredible design, starred restaurants and unparalleled aquatic attractions take guests to another world. The Aquaventure park is a must for guests of all ages with its whitewater chargers, lagoons and saltwater and freshwater pools. Aquaventure also means waterslides and many other attractions that are all designed to create a big splash!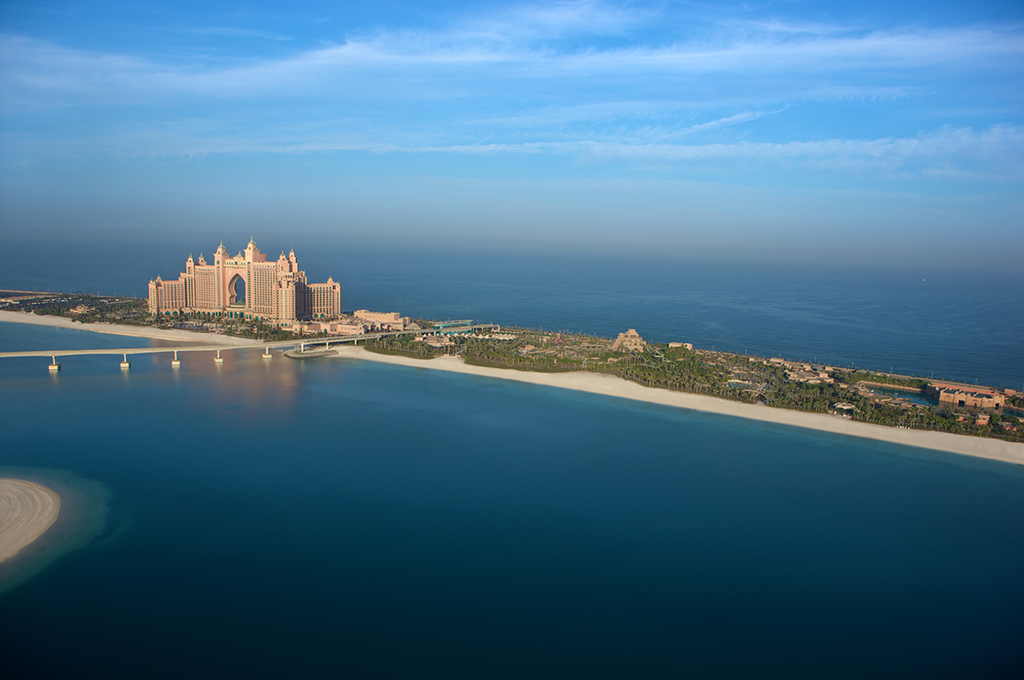 Copyright photos : Atlantis, The Palm Dubaï
For those seeking emotions rather than thrills and spills, explore the myth of Atlantide and the amazing underwater world of the Lost Chamber Aquarium with its 65,000 marine animals. The dream continues with Dolphin Bay which is a unique opportunity to learn all about one of the noblest mammals on earth.
But the dream world doesn't stop here. The refined guest rooms have also been designed to offer guests the ultimate in luxury. Ranked among the best Dubai has to propose, they come with spectacular views of the Persian Gulf or the emblematic Dubai Palm Island.
Last but not least is the famous Suite Signature Underwater, a suite whose windows look out onto a breathtaking underwater décor of a lagoon with marine animals swimming in and around the remains of the lost city of Atlantis.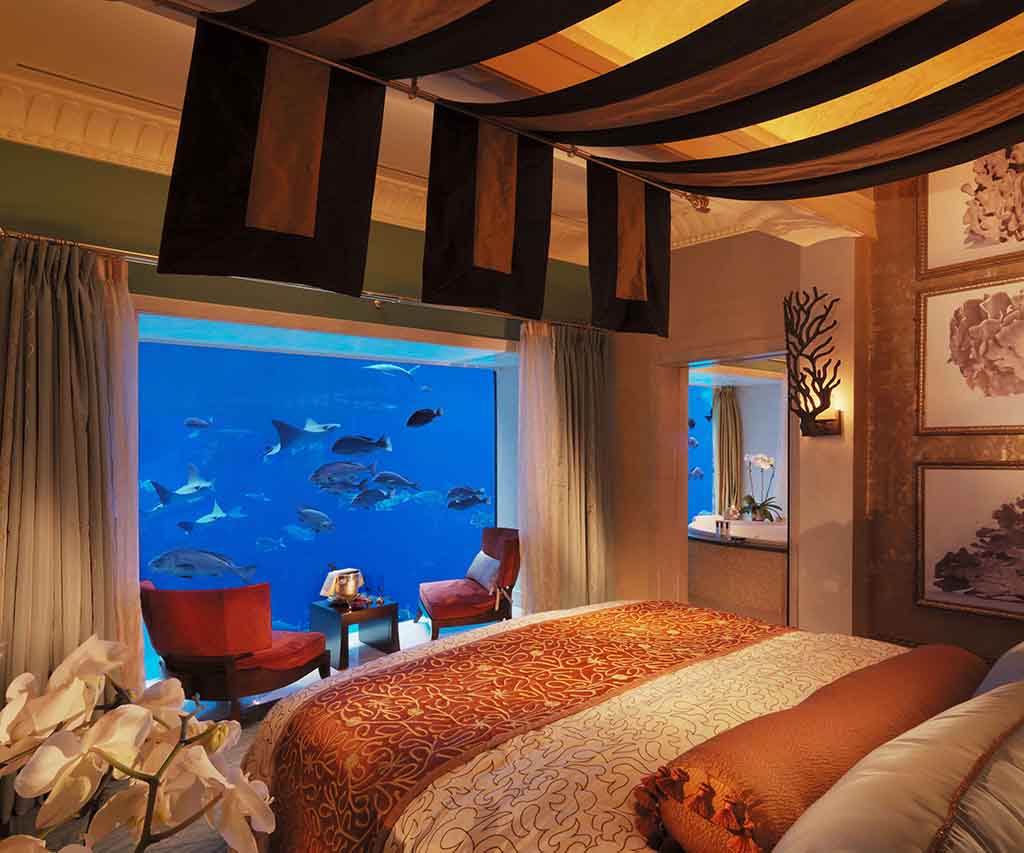 The hospitality and excellence of a culinary round-the-world tour caps this extraordinary discovery: a gourmet experience in the presence of some of the world's most famous chefs with chef Nobu Matsuhisa's fusion cuisine, the very best of Italy with Giorgi Locatelli, the energy and expertise of British chef Gordon Ramsay: a discovery tour that combines pleasure, imagination and luxury.
The resort is also home to a Spa and ShuiQi Fitness center with 27 treatment rooms for a soul-smoothing stay! Finally The Avenues caters for all your shopping needs with a choice of the world's finest high-end boutiques. Atlantis The Palm is the perfect destination combining total luxury with outstanding services and an unforgettable experience for all ages.
Atlantis, The Palm
Crescent Road, The Palm
Dubai, United Arab Emirates
Tél. : +971 4 426 2000
www.atlantisthepalm.com
The gallery was not found!